These are magazines created in my Computer Graphics class In 2015.
The first 7 weeks of the course students study basic illustration techniques.
During this time we also review basic 2D design elements and principles.
This year students also crafted infographics.
In the last 7 weeks all students are responsible for designing and self-publishing their own magazine. Non-majors generally make a magazine featuring the work from all of the students in the class. Art and Design Majors usually develop a portfolioof all of their best works from all of their classes.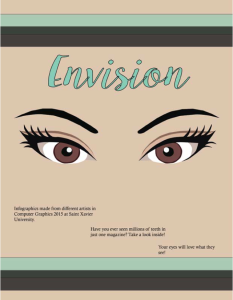 Click to view Rebecca Cano's magazine Envision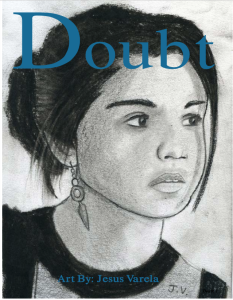 Click to view Jesus Varela's magazine Doubt